Farmorea Discord Server + New content
---
Hello everyone!
The developement of Farmorea is going well, I managed to create some new content, which I don't want to withhold showing to you:
Quests
You are now capable of accepting quests from towns people. These quests can be viewed on the bulltin board.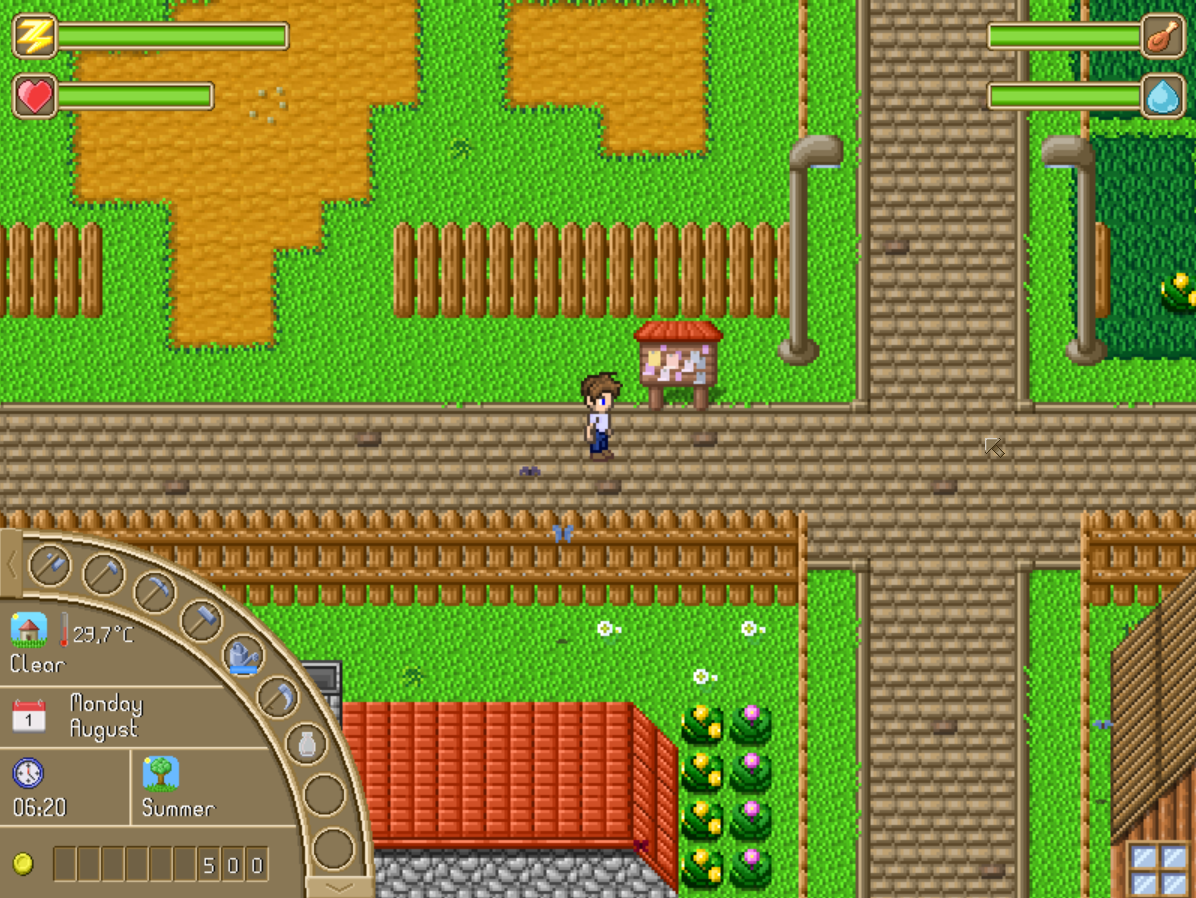 There will always be four quests to choose of. Each quest has a limited amount of days to be finished. If it expires or you finished it, a new one will be available.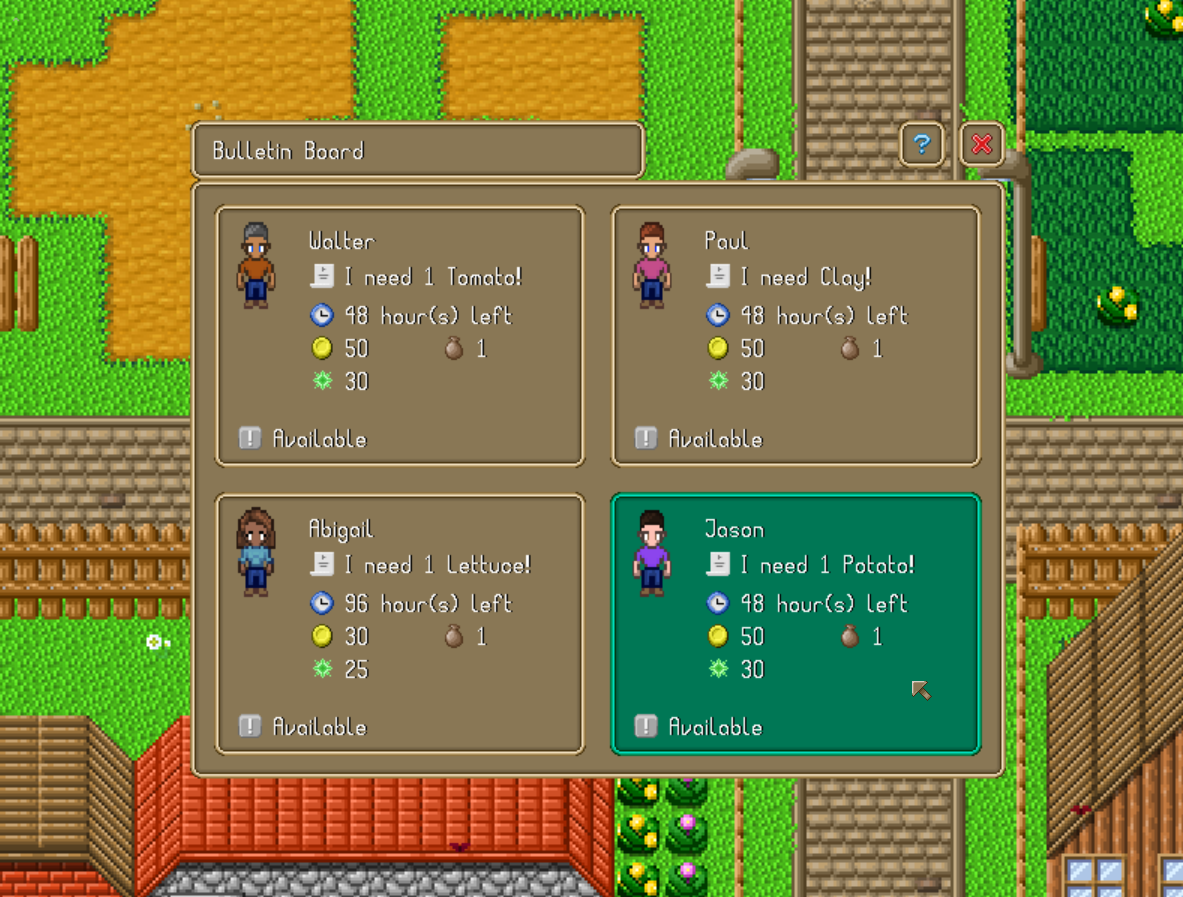 You not only get rewarded in form of money, also you get experience points and items, which can be rare ones. Of course the villagers will like you more if you help them. Quests can be various tasks, whether be it a simple fetch quest, a request for items or even exploring dungeons or slaying monsters (which can be stronger than normal ones).
Here is the details page of a quest when clicked on: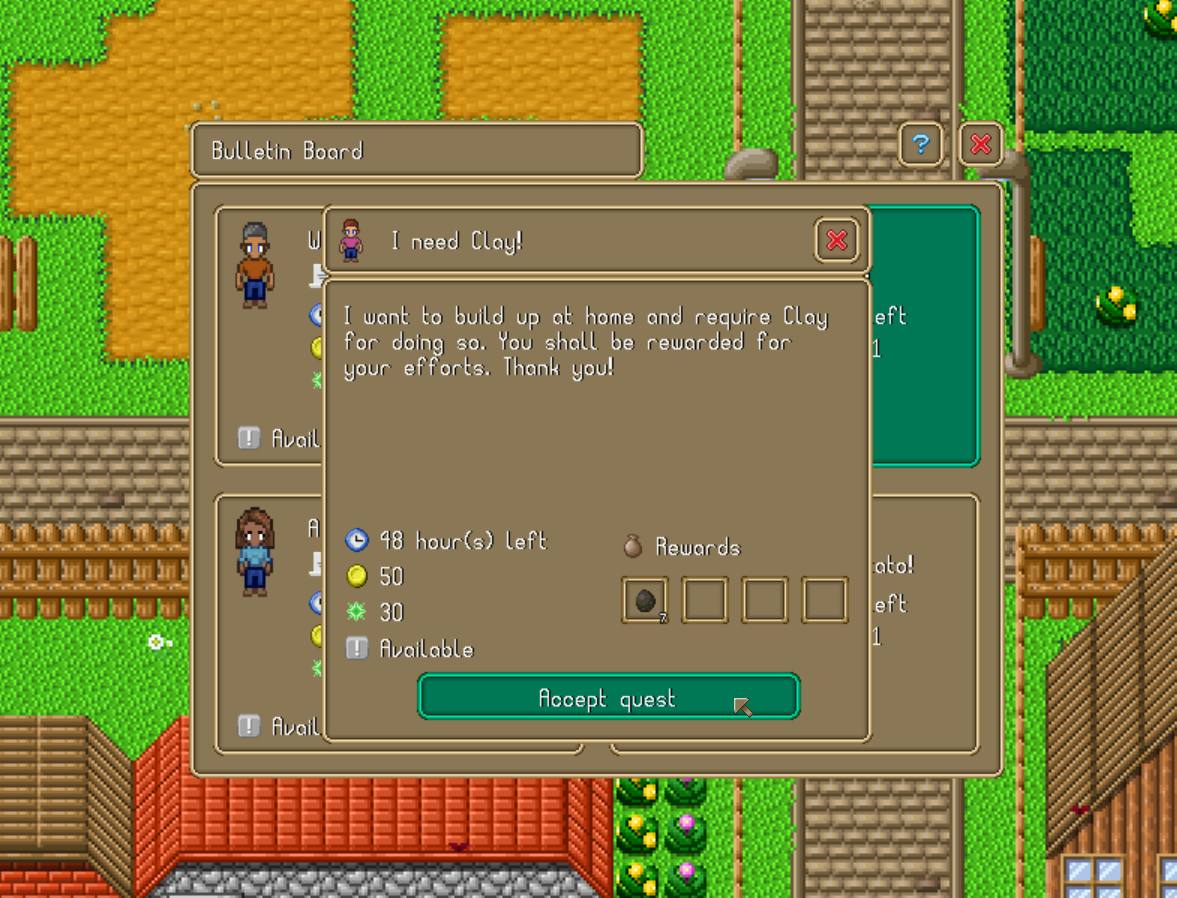 Furthermore there are now wild rabbits in the nature around (or even in town sometimes). They escape if you try to come close.


Additionally we now have an official Discord server!
If you're interested in further developement of the game, new updates or just want to discuss with others, feel free to join! There are also channels for feedback and your suggestions regarding the game, so you can actively help to make the game better or just to share some of your ideas for further content,
Please join by clicking the following link: https://discord.gg/NekHUGB
Have a great day!
PCattaGames